Frequently Asked Questions
Licensing, Pricing and Technology
Licensing, Pricing and Technology
Q. How often will I be billed?
A: Customers are billed monthly, recurring on the calendar day you signed up. For example, if you signed up on the 5th, you would be billed each month on the 5th. Billing continues monthly until the customer cancels. Note: the trial remains free for 45 days, after the trial period, you have the option to then sign up as a customer.
Q. How do I cancel my plan?
A. Customers may cancel through the customer subscription page, locate the cancel button. Only the administrator can see/access this button along with payment information.
If a customer cancels mid-billing cycle, they are still paid up to the end of that payment period and the subscription continues to the end of that payment period.
Q. What if I want different payment options?
A. Companies that prefer other options than monthly credit card billing can take opt for 12, 24 and 36-month contracts.
Q. Am I able to change my plan?
A. Absolutely! You can change your plan (number of departments) according to your needs at any time. Your bill will be updated automatically to reflect your new choice. Plans can be managed within the subscription page of the application.
Q. What are the technical requirements?
A. Connections Online is a cloud-based software application with no software to download. Use a current internet browser: Chrome, Internet Explorer, Edge, Firefox, Opera, or Safari.
Q. Can I use Connections Online on my smart phone or tablet?
A: Connections Online is designed to scale to your device so go ahead and login on your smart phone or tablet while away from your desk. In addition, Connections Online offers a specific application website that is designed for use on any device—ideal for updating tasks on the go.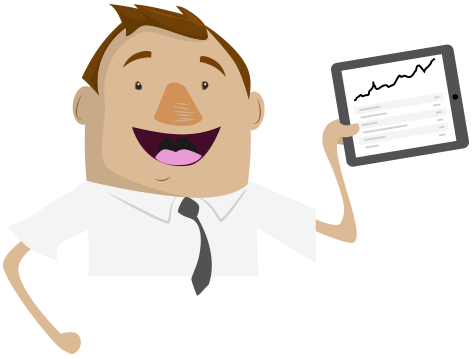 Ready to Begin Managing your Progress?
(No Credit Card Required)