Imagine managing strategies, projects and people with one tool...
Introducing Connections Online
The only software that allows you to easily manage all of the critical areas of your business in one place.
Strategy Management
The journey towards success is defined by strategy and clear strategic goals. Lead your team with purpose and defined goals so that work is relevant with everyone is on the same page. Connections helps share priorities, progress and work collaboration to efficiently achieve goals. With Connections Online, you can keep everyone focused and excited about results.
DISCOVER MORE
What good is a strategy if no one knows what it is or how to implement it?
This multifaceted strategic plan may be impressive, but it is hard to explain or forgotten after the initial kick-off meeting. The strategy is then seldom communicated to the people who do the day-to-day work: your managers and supervisors, your front-line staff and your support team.  As a result, your staff members are disconnected. They fail to see how this impressive strategic plan impacts them. Therefore, they're not engaged. And they aren't helping you because they don't know what you are doing or why it is important.
Connections Online is a centralized strategic hub for everyone to get on the same page and engages employees so they can see the work they are doing has a direct impact.
Measure Your Strategic Journey to address weaknesses and reinforce what's working
All businesses have challenges and it is necessary to overcome those challenges quickly. With scorecards, you can figure out weak points that can detour your success. Connections Online has scorecards that allow you to track all levels of the business: enterprise, departments, projects, and employees.
MEASUREMENT AND REPORTING FEATURES
Color codes quickly identify health of a metric to see where weaknesses need fixing
Expanding detail with embedded links, allows for more detail and better interpretation
API integration automatically updates figures and scorecard reports for faster reporting
Roll-up and link metrics for parent/child calculations allows for using the same metrics through the site reducing redundancy errors
Incorporate related documents, descriptions, and comments to each metric
Show expanded data to better tell the metric story to better engage employees
Identifies employees accountable for the metric performance – improving employee alignment to the performance of the business
Export Excel reports to add them to your own custom reports
Scorecards are available for all aspects of the business: the enterprise, departments, projects, and employees allowing for better transparency for better and faster decision-making
Project Management
More and more work is being done through cross-functional work groups.  Often you will see employees stretched across departments on multiple projects. When employees are over assigned, it's impossible to keep projects running at desired levels.  Consistent Project Management methodology is a vital function of a successful business
With Connections Online, we give you a standardized framework to manage project workflow, including the project portfolio, as well as project implementation to ensure that all goals are being met…every step of the way..  This includes prioritizing and communicating project progress, clearly defining the scope of work, as well as tracking team members' accountabilities.  Connections Online reporting integrates projects and people allowing leaders to track progress, identify and repair bottle-necks, and maintain employee morale.
DISCOVER MORE
Manage projects as a connected part of the company.
Many organizations are disappointed with their project management efforts: missed deadlines, wasted time and misspent money resulting in organizational fatigue are just some of the common issues.  Connections Online provides an easy framework for managers to get more done.  The framework tracks the progress of work and department resources with a comprehensive view of measurements, tasks, and department members.  It also provides for transparency to the rest of the organization as well as timely communication to stakeholders.
Connections Online uses a standard project methodology as the basis for its Project Management framework.  The framework is expressed using two components:
Project Portfolio process that includes categorizing types of projects, prioritizing projects, conducting project business case reviews, and determining the project charter
Project Implementation process that includes tracking project metrics, tasks, resources, documentation, communication updates for all stakeholders, team collaboration meetings, project review, and lessons learned
PROJECT MANAGEMENT FEATURES
Write and edit projects– save as a draft until you publish it
Move or transfer projects – i.e. if you initiated the project in marketing, you can move it to HR
Link a project – i.e. if the project is created on HR, you can "link it" to Finance so now it also appears on Finance's list of projects (so they can show how their resources are being used in Finance)
Copy a project to be able to reuse the project's "intellectual capital"
Export the Project portfolio grid to MS Excel to create unique reports
Project Excel Templates for those preferring family tools, easily syncs with Connections Online
POWER OF A PORTFOLIO
Connections Online supports project portfolio management improving communication
Display "health" of a project through color coding so a quick look will communicate if the project is in trouble or not allowing viewer to look in more detail
Show status comment of project so everyone has the most updated information on the progress of the project
List related documentation for each project displayed on the portfolio through document links so everyone has access to pertinent project documentation/information
View list of team members to be able to mail directly to the team member and also to know the member's role on the project
Indicate project alignment (why are you doing this project) to help make better priority decisions as other issues come up
Identify and list phase of project to help communicate project progress supporting project transparency
Link to the project details from the portfolio page allows for quick access to the entire project plan
Reports for resource utilization, all projects with project summary details and project activity (allowing to see who updated what on the project plan)
Use MS Project to create and manage a project within COL – you don't even need to open Connections
People Management
People thrive when they know what their work priorities are– when roles and accountabilities are clearly defined from the outset, it enhances coordination and teamwork while eliminating redundancies. Employees also want to know how their work results contribute to the clear goals of the business, that they are recognized for their efforts, and that they like working with their co-workers. These elements are the foundation for a culture of strong performance.
DISCOVER MORE
People understand how they contribute to the success of the organization
The My Work function within Connections Online provides a clear focus for the resources controlled by an individual.  It links individual results to organizational outcomes. Everyone understands how he/she contributes to the success of the organization.  It is used as an important guide for prioritizing the allocation of resources, recognizing performance, coaching, and for updating targeted outcomes throughout the year.
On the My Work Tab the alignment to the department are described through the employee's Basic Role, the Individual 's scorecard, Connected Metrics to other metric goals in the system, Projects that the individual is a member, Project tasks the individual "owns", Follow-up Tasks from meetings that the individual owns.  These elements clearly link individual focus with desired outcomes.  It contains clear, agreed upon personal performance goals and performance indicators.
PEOPLE MANAGEMENT FEATURES
Basic Roles provide a dynamic job description reflecting the percentage of time actually spent in a particular "key result area" so there is agreement between the manager and employee on how the month's work time is allocated properly and is prioritized to best meet the needs of the department
List tasks associated with each job's key result area for tracking of work employee is responsible for
Performance results are tracked on an individual scorecard
Connected metric scorecard reflects accountability for metrics that are connected to other areas of the site
List of projects for all groups employee is a member of with links back to those projects (also with due dates and where the projects were created) so everyone knows the scope of project work the individual has been assigned
Tasks owned by the individual are listed by project. The Individual can update all this task work with ONE click directly from the My Work tab under the Projects Tasks module
Follow-up tasks from meetings are quickly updated on the My Work page. Any changes made to tasks are reflected in the meeting pages the task is associated with
Personal task lists is a module that is a "list box" that allows for any task type that the individual wants to list
Employee work is often dynamic.  As the business changes during the year, so does the employee's work priorities.  All this information is only useful if there are predictable and recurring conversations between the boss and the employee.  These conversations clarify the agreement about work priorities until the next meeting.
Make the Most of Meetings and Improve Meeting Outcomes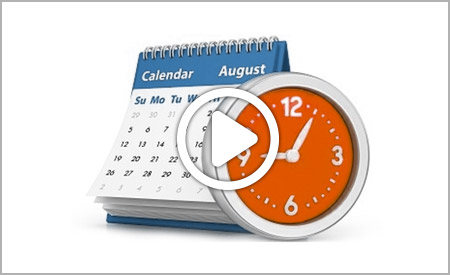 Employees thrive with a leader and work teams that plan, prepare, question and follow-up with each other regularly. Most research finds more than 50 percent of management's time is spent in meetings. Days are filled with meetings leaving less time during office hours to work on all job accountabilities. Connections Online can help you reduce the number of meetings as well as improve the productivity (and quality) of people's time spent in meetings. Connections Online provides a place to connect reports, projects and people with meetings.
Why the meeting: Create and post the agenda and share with everyone involved so they come prepared
When/Where: Meeting attendees and logistics are clear
What: Meeting minutes from previous meetings are online and linked. Distributed minutes are timely and available.
Who: Meeting follow-up and task assignment is all connected to active projects
Connections Online keeps everyone updated and informed for fewer and shorter meetings. Schedule a meeting and post within Connections—the one place for everything.
MEETING MANAGEMENT FEATURES
Meeting functionality for every tab — the enterprise, departments, projects and individuals
Separate date for each meeting so you have an archive easily viewed of meeting results  Also people can review meeting agenda to better prepare for the meeting
Meeting follow-up tasks so at the next meeting attendees are able to track task completion and can add tasks. Tasks show up on the task owners My Work page to mark as completed before the next meeting
Comment section allows for additional feedback on the meeting
Related document section allow attendees to add relevant documents
Outlook connector puts meeting dates time on outlook calendar so that the meeting is easily added to the work calendar
Searchable meetings allow for easy tracking and locating meetings the viewer wants to see
Meeting minutes can be secured so only certain people can read them which allows people to have "closed" meetings that are accessible to meeting attendees but not to anyone outside the meeting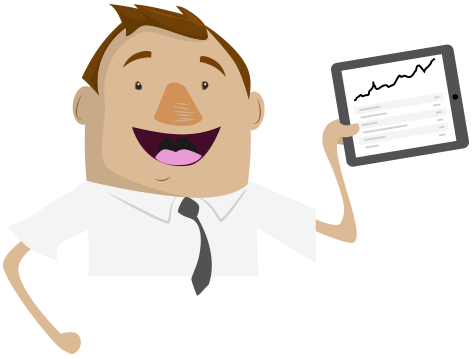 (No credit card required)