Solutions for Every Department
Get more done by igniting productivity.
Department level leadership
Connections Online allows teams to create a virtual blueprint of their department or organization inclusive of strategic plans, project portfolios and plans, employee accountability and feedback.
Executive teams are able to monitor and manage their business activities and gain transparency through timely access to information – allowing them to make better informed decisions. This provides the powerful capacity to instantly connect employees anywhere in the world with real-time, critical information, and accelerate the pace at which your company can complete projects and reach critical goals.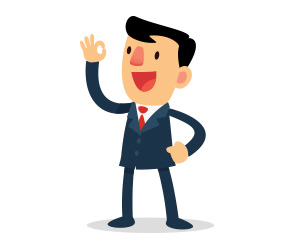 Ways Connections Online Can Help
Scorecards to measure the journey
Employee development and competency
Strategy execution clarity, communication, and feedback
Enterprise-wide Performance Management
Connections Online is used to focus company work efforts on specific strategies, re-align operational priorities, raise the level of staff engagement, and improve quality of meetings and speed of decision-making.
Executive teams are able to monitor and manage their business activities and gain transparency through timely access to information – allowing them to make better informed decisions. This provides the powerful capacity to instantly connect employees anywhere in the world with real-time, critical information, and accelerate the pace at which your company can complete projects and reach critical goals.
Marketing departments analyze a surplus of data and coordinate activities across many departments.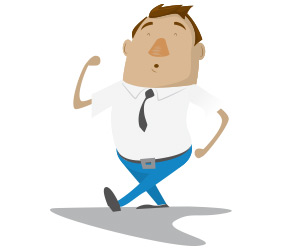 Ways Connections Online Can Help
Track progress and completion of campaigns
Provide reports and updates in real-time
Transparency, communication, and collaboration with other stakeholders
Developing skills and growth of the marketing team
Marketing departments have to show a Return on Investment.
We offer marketing departments a way to analyze and communicate results, collaborate with other departments, monitor and manage programs, campaign launches, provide real-time reports, and measure the ROI. This leads to better decisions and determines the launch of future programs that provide the greatest.
No department wants to make decisions with incomplete or outdated information. Operations can improve their effectiveness of delivering on the enterprise agenda with up-to-date information, access to scorecards and reports, and oversight of business resources.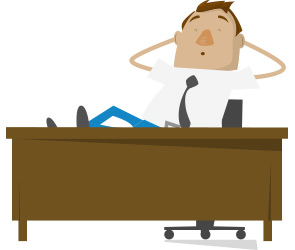 Ways Connections Online Can Help
Executing continuous operational process improvements
Strengthening compliance programs and controls
Driving integration of information across the enterprise
Measuring and monitoring business accountability
Developing skillsets to improve operational bench strength
Businesses are always looking for better ways to serve their target audience. And in tight times, this endeavor will require greater attention as they need to do more with less. Operations needs a way to free up their people from non-priority work and drive accountability to achieve results.
Sales leaders rely on clear visibility into all the information they need.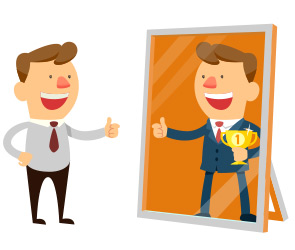 Ways Connections Online Can Help
Actual revenue from back office system compared to booked sales
Compensation data from financial system
Effectiveness of leads and sales cycles from marketing systems
Transparency and collaboration between departments, partners, other stakeholders
Controlling the work to achieve results
Sales departments are under greater pressure to produce predictable results. We offer department insights into these various systems—all in one view—so they can better manage their teams, work activities, and forecasts. They can also see gaps in programs, training, sales activities, and revenue.
Partners/Channel Management
When dealing with strategic partners and sales channels, there is the issue of limited visibility to key data and information. Many lead management solutions handle closing the sale, however, Connections Online helps people from different companies effectively communicate, collaborate, and stay informed regarding projects such as installations, customized builds, upgrades, and customer support issues.
Customer service departments have strict schedules, rigorous discipline, and work in a pressurized atmosphere that tends to lead to attrition of agents. Engaging and retaining talent is an important objective.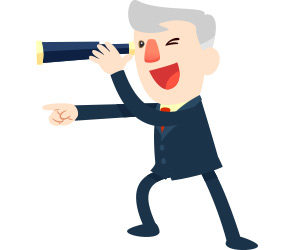 Ways Connections Online Can Help
Customer support and call centers have a constant surplus of information in many systems and struggle to get
any insight into it (CRM data, switch data, sales data, etc. It is not uncommon for CSRs to have 10+ systems)
Managing to engage, develop and retain talent
Transparency, communication and collaboration across the enterprise
Executing continuous Customer Service process improvements
With Connections Online, teams are able to quickly analyze daily patterns and quickly disseminate information that leads to better customer service. Managers identify call trend behavior and teams are updated to product or company issues that can ultimately allow for better response resolution.
IT leaders must effectively manage and prioritize the demand for IT services that keep the business operating while managing threats, a constant barrage of updates, and support.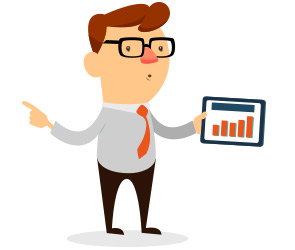 Ways Connections Online Can Help
Communication, collaboration, and consensus on priorities so the "right" business initiatives are completed
Better collaboration and communication with outside Vendors on work deliverables and expectations
Transparency across the enterprise so managing "up" is less stressful
Manage efficiently to do more with less resources
Develop staff and retain talent
Serve the business' needs for more data and analysis are delivered using less resources
IT often needs a way to inexpensively serve the business' needs—keeping employees focused on business priorities, and reporting to stakeholders progress to plan. We provide IT departments with the power to manage their people, their information and data—minimizing overextending resources.
Human resources are a multi-faceted department as they work to improve employee performance, hire and retain talent, select and communicate benefits, as well as improve overall HR operations and processes.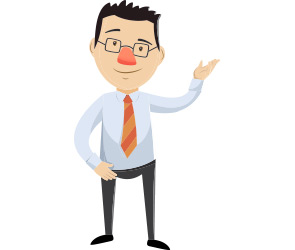 Ways Connections Online Can Help
Recruiting / On-boarding/ Retaining talent
Improving Performance Measurement and accountability
Implementing Organizational Development initiatives to improve employee engagement
Executing continuous HR process improvements
Payroll and incentives aligned with company and employee performance
Training to align competencies
Benefits
Connections Online provides insight to HR staff, executives, and line-of-business managers on performance accountability.
Performance Management
By standardizing the monthly coach/employee meeting process, Connections Online users have increased the quality of their individual performance management meetings. Subsequently, the Connections Online solution provides an ongoing process of leadership coaching rather than a yearly ritual tied to the annual appraisal processes. In addition, these work dialogs are initiated and led by the employees, which increases personal accountability and employee engagement.
"We're working much closer on projects with different departments that we really didn't have a lot interaction with before. Now we're all part of the same organization dialog process, we understand each other's department issues making for a more cohesive unit."
Peter Boyle, CIO. Jeanne D'Arc Credit Union
Everyday Business Activities
Change meeting mentality from wasting time in meetings to spending a short amount of quality meeting time that makes decisions and "take care of business."
Key Issues Addressed:
Spend less time preparing reports for the meeting
Cut down the length and frequency of meetings
Get serious about agendas so the topics don't get hijacked
Convert "meeting" into "doing" – turn decisions into action
Speak your mind candidly and without repercussion
Ensure the information needed is available during the meeting
Learn and use good meeting behaviors
Result: Meetings go from wasted time to team work time. You can set agendas, add meeting minutes, track meeting follow-up tasks within Connections before and during the meeting. Attendees can view status of goals, metrics and projects before attending meetings so meetings can be shorter and more focused.
Getting C-level buy in – showing business value
Stakeholder Events hinge on three crucial points: timeline, people, and finances. If all three elements are not in sync with up-to-date information—problems (and stress) are certain and success questionable.
 Key Issued Addressed:
Real-time status reports for invested stakeholders (executives, clients) about the goals, timelines and projects connected with the event
Team communications and progress management of deliverables and finances
Connections Online provides the solution for addressing executive or customer buy-in and improving partnership collaboration and accountability.
As more work is being performed through work teams and adopting an enterprise-wide, easy-to-use and implement standard project management methodology is NOT a "nice to have" anymore, it's a requirement for business success.
 Key Issues Addressed:
Managing project portfolios effectively to align project work with strategy
Transparency to communicate, collaborate and view, prioritize, and track all projects
Standardize project management enterprise wide for improving work efficiency
Eliminating work on Excel or PowerPoint presentations to deliver timely reports.
Managing cross-functional teams
Effective project meetings
Connections helps departments and work teams use a standard, sustainable, and easy project, methodology to manage and execute project plans.
Companies reported that they were able to complete projects more than 30% faster as a result of implementing Connections Online. Much of this efficiency gain could be dropped directly to the bottom line or be refocused to other critical tasks throughout the organization.
Avoid Roadblocks and Achieve More

Selective Focus
Create a more productive work force with more focused and accountable employees.

Collaboration
Engage employees quickly with consistent communications at all levels.

Rapid Workflow
Make faster decisions with immediate access to information.

True Productivity
Users have reported up to a 43% time-savings in senior leadership meetings.

Transparency
Effectively use more resources by managing up and across the enterprise.

Time Efficiency
Successfully complete more projects in a shorter amount of time.